What To Serve With Meatballs for Dinner
Jump to:
When you hear "meatballs for dinner," you probably think of these babies. Italian meatballs are braised in tomato sauce for tender and juicy meatballs that are packed with flavor. They make the perfect spaghetti and meatball dinner.
What to serve with Italian meatballs? Try simple vegetables and side dishes like steamed green beans or roasted broccoli. Or one of the Italian-inspired salads and salad dressings below will always go well. Don't forget the garlic bread!
Don't forget bread or a dinner roll to sop up all that yummy marinara sauce. My semolina bread recipe is inspired by the Italian Pane Siciliano. Make it as a free-standing, rustic bread loaf for a crusty bread to serve with your Italian meatballs.
If we're drinking, go Italian. You'd probably find a medium-bodied red table wine or an Aperol Negroni or Negroni spritz in my hand.
What are we drinking? These BBQ meatballs would go well with a beer, a dry martini, or this spicy margarita.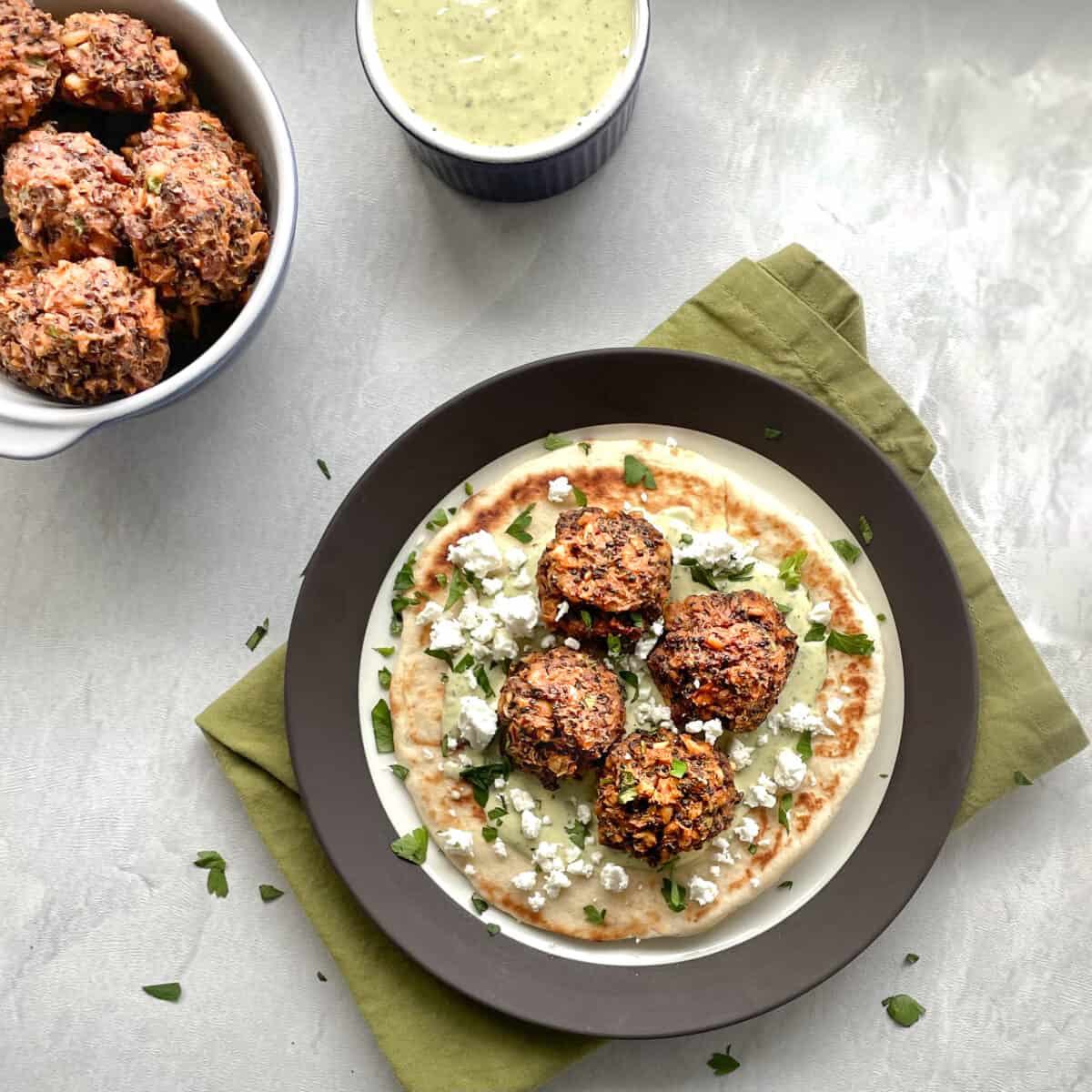 What are we drinking? Big flavors call for big reds, and I love a Syrah (Shiraz) to go well with the lamb meatballs. Or try either one of these with the Cinnamon Toast from Shake, Strain, Done.
Meat and fruit complement each other in these chicken and apple meatballs just like in those lamb meatballs or my pork tenderloin with bourbon apples. For sides for chicken meatballs, serve with wild rice and mushrooms and some spicy pickled onions for contrast. These meatballs would also go well added to cavatappi alfredo or to soups!
What are we drinking? For wines, pick a crisp white wine, like a Pinot Grigio or a dry Riesling. Or go with a perfect brandy Manhattan if you're in a cocktail kind of mood.
I've started a new Facebook group for Meatball and Meatloaf lovers. Please join the conversation!
Looking for dinner inspiration, classic recipes and new seasonal favorites?
This collection of recipe ideas for what goes with meatballs for dinner was first posted on January 7, 2023. It was last updated on June 24, 2023.