What To Serve With Meatballs for Dinner
Do you need some ideas for what to serve with meatballs? If you're like me, you love making (and eating) meatballs for dinner. Meatballs come together quickly and, like meatloaf, have an infinite variety.
Name your favorite. Spaghetti and meatballs? Barbecue meatballs? Baked meatballs? Asian meatballs? Or maybe you want a vegetarian quinoa ball instead of a meatball.
Whatever your desire, I've got you covered. And I've got tons of suggestions for what to serve with meatballs of every flavor to give you nearly a week's worth of different meatball dinner ideas.
Jump to:
What to serve with Italian meatballs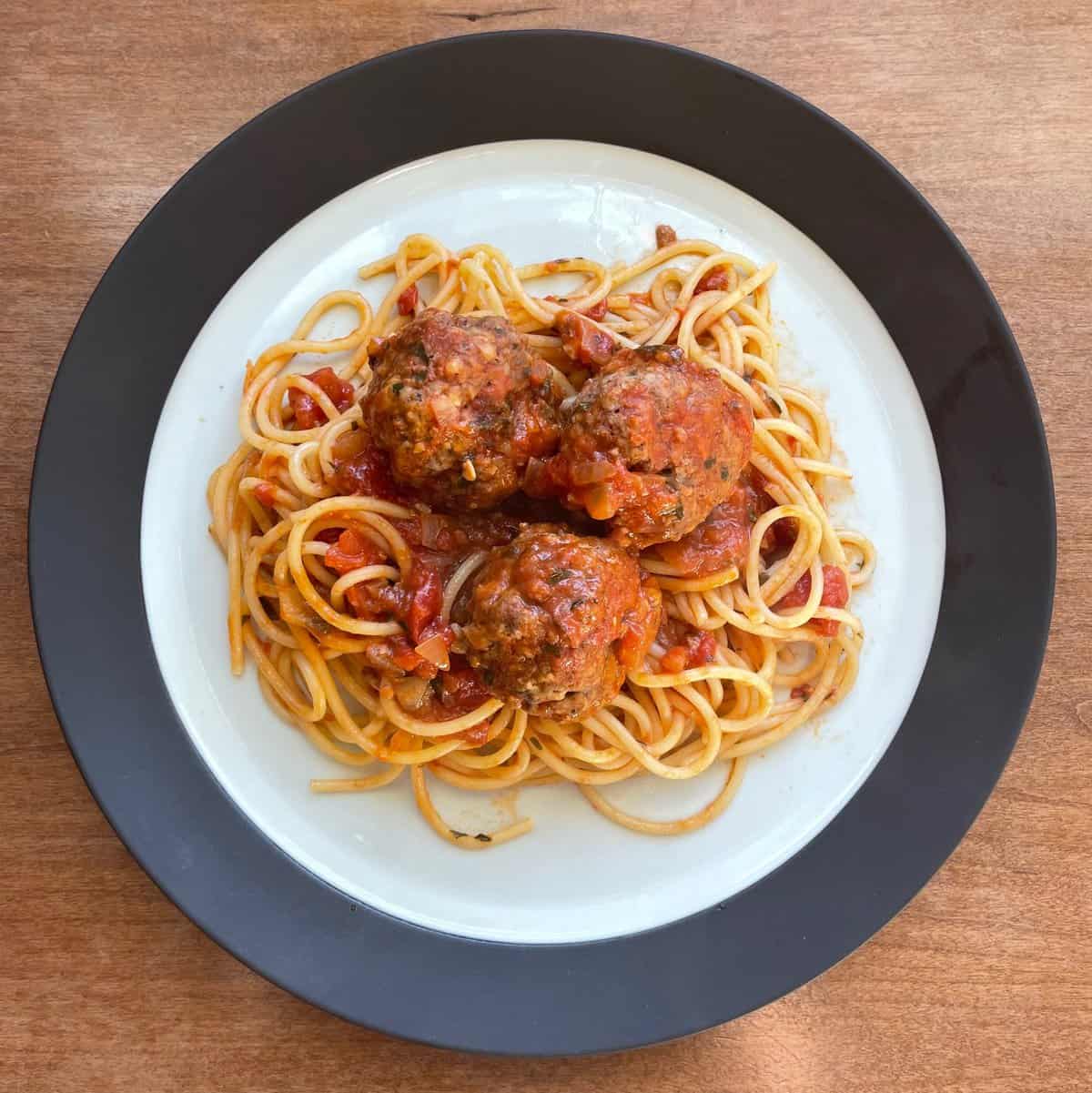 We'll start with classic meatballs. These Italian meatballs are braised in a hearty marinara sauce for tender and juicy meatballs that are packed with flavor. They make the perfect spaghetti and meatball dinner.
Serve with a simple green vegetable like steamed green beans or roasted broccoli. Or make one of the Italian-inspired salads and salad dressings below.
Don't forget a bread or dinner roll to sop up all that yummy marinara sauce. My semolina bread recipe is inspired by Pane Siciliano. Make it as a free-standing, rustic bread loaf for a crusty bread for your meatball dinner.
What are we drinking? Go Italian. You'd probably find a medium-bodied red table wine or an Aperol Negroni in my hand.
What to serve with BBQ meatballs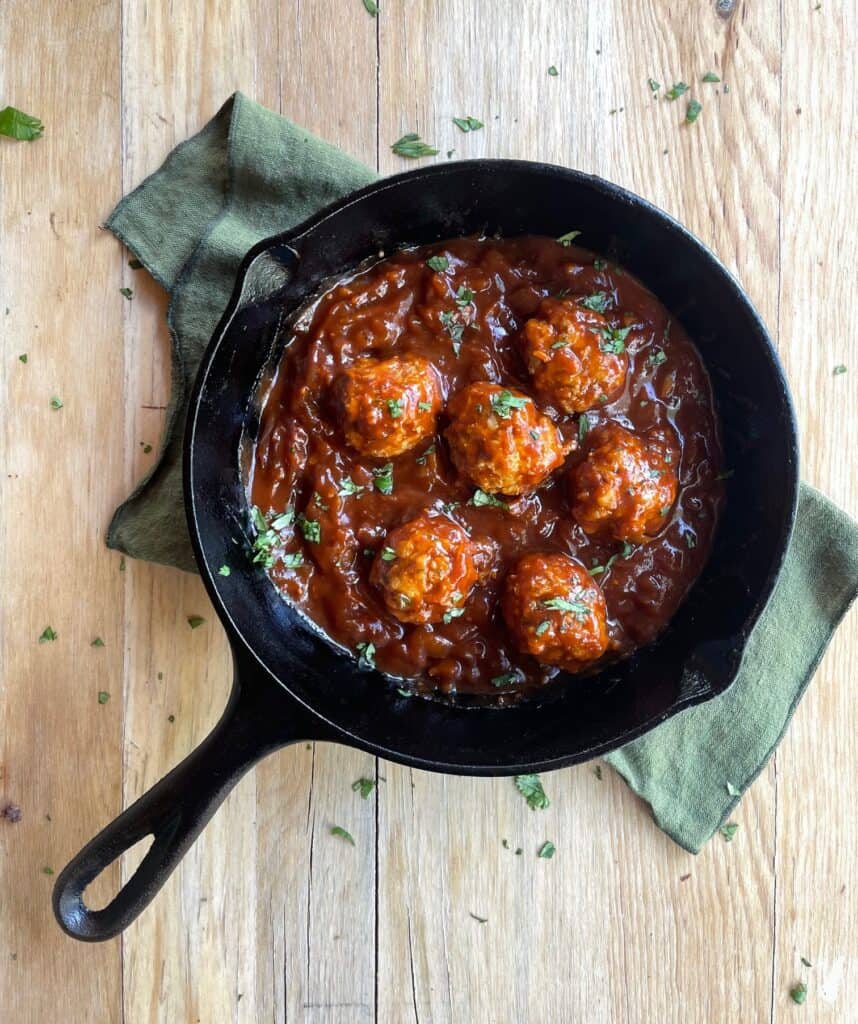 People swoon over these BBQ chicken meatballs, braised here in barbecue sauce. Make the BBQ sauce ahead of time or use your favorite store-bought bottle, and you've got dinner in 30 minutes.
These BBQ meatballs are fabulous over mashed potatoes, mashed sweet potatoes, or my cavatappi mac and cheese. It's the perfect comfort food that I promise will be a family favorite in your household as it is in mine.
If you have leftover meatballs, grab a tortilla and make a meatball wrap for lunch. Serve warm or room temperature. Your choice.
What are we drinking? I'd go with a beer, a dry martini, or this spicy margarita.
What to serve with Mediterranean meatballs
Here are three options for your Mediterranean meatball dinner: Greek chicken meatballs with feta and olives. And there's one with lamb meatballs and a related Meatless Monday option with quinoa balls with pine nuts and raisins. The pine nuts, raisins, garlic, cinnamon, cumin, and cloves will make you dream of travel.
Center these meatballs in a bowl meal with Middle Eastern sides like a cucumber tomato salad, hummus, feta, and olives. Serve with rice or couscous. And drizzle on a creamy lemon tahini dressing or sour cream sumac sauce.
Don't skip the pita!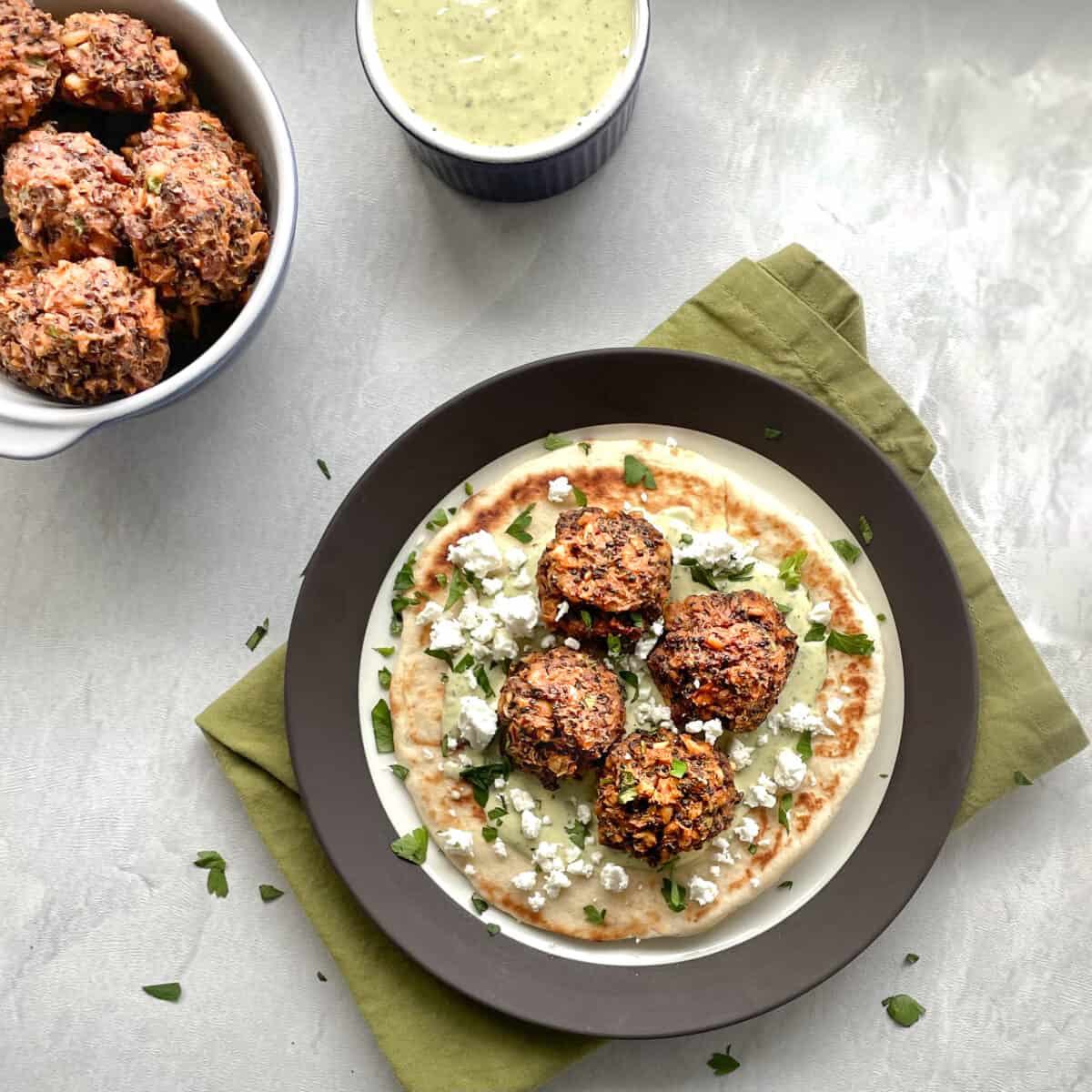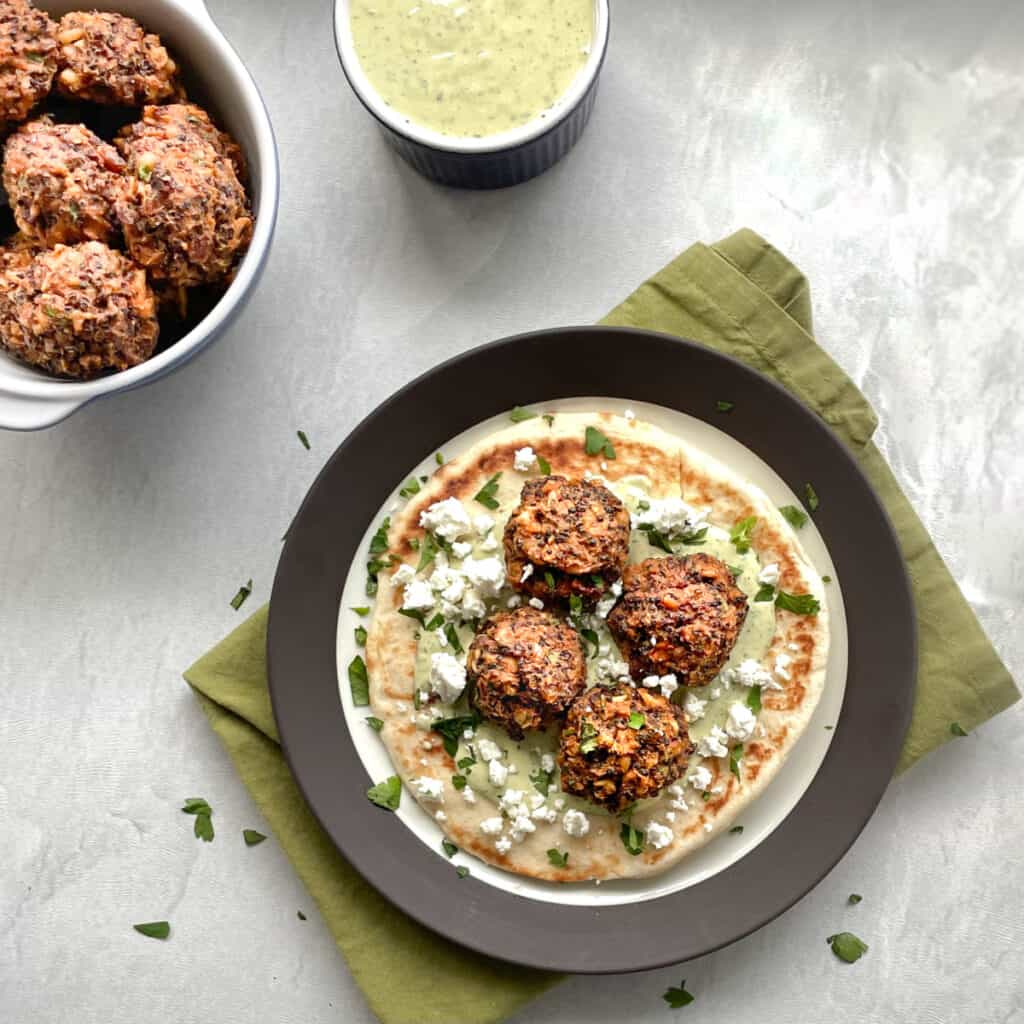 What are we drinking? Big flavors call for big reds, and I love a Syrah (Shiraz) with the lamb meatballs. Or try either one of these with the Cinnamon Toast from Shake, Strain, Done.
What to serve with chicken meatballs
Meat and fruit complement each other in these chicken and apple meatballs just like in those lamb meatballs or my pork tenderloin with bourbon apples. Serve with wild rice and mushrooms and some spicy pickled onions for contrast. You can also add these meatballs to cavatappi alfredo or to soups.
What are we drinking? For wines, pick a crisp white wine, like a Pinot Grigio or a dry Riesling. Or go with a perfect brandy manhattan if you're in a cocktail kind of mood.
What to serve with Asian meatballs
These shrimp and pork meatballs bring back memories of Sunday dim sum with my family, a large cavernous dining room, and carts of goodies being wheeled between tables. Serve them with rice or noodles, steamed green beans, and some chopped cabbage. Or drop them into a noodle soup.
What are we drinking? Asian flavors are often a challenge to pair with wines, but you will never go wrong with a glass of bubbly or a French 75.
What's next
If you make any of these meatball dinner ideas or you want more ideas for what to serve with meatballs, please leave a comment and rating. Pretty please.